FORGOTTEN Release Day: Excerpt, Guest Post, & Giveaway!
GUEST POST by Kristin Smith:
THE DECEPTION GAME Series Dream Cast of Actors
I've had many fans and readers ask me, after reading CATALYST, if I think the book will be made into a movie. My answer is always something like this:
I'm sure every author dreams of their book making it to the big screen. I mean, who wouldn't want to see their characters come to life like that? But with that thought comes the question: Who would play my main characters?
Well, I've thought about it, and today I'm going to share with you MY dream cast of actors for THE DECEPTION GAME series. You ready for this? :)
1) Sienna:
Her personality matches her hair. Fiery. She's strong, sassy, and defiant, and rides an antique Harley she found and restored after her father's death. Although she would disagree, Sienna is naturally beautiful, even if she's the only one of her female peers who isn't genetically modified. I picture Emma Stone as Sienna.
2) Zane:
He's the genetically modified poster boy for Chromo 120, his father's genetic modification company. He's kind, thoughtful, and an all-around good guy. It's no wonder Sienna is drawn to him, despite the fact that he has been betrothed since birth to his perfect genetic match. With his strong jaw and hair-you-just-want-to-run-your-hands-through, Alex Pettyfer would be my choice for Zane.
3) Trey:
He's the leader of an extremist group called the Fringe, and he's a bit of a bad boy. However, his reputation is misleading. He's strong, loyal, and intelligent, and will do anything to protect those he cares about, especially Sienna. With his dark hair and blue eyes, Brant Daugherty from
Pretty Little Liars
would make a great Trey.
4) Colonel Radcliffe:
This is the man who intercepted the exchange of a stolen computer chip and is now hell-bent on making Sienna suffer. Neal McDonough does an outstanding job as a villain on
Arrow.
He would be the perfect actor to play my villain, Radcliffe.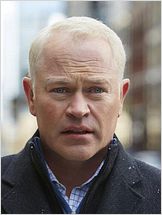 5) Chaz: Sienna's best friend is an all-star hacker, helping her break into the most secure locations. Kenan Thompson from SNL would make a perfect Chaz, especially with that smile of his! Such a cutie!
6) Curly (aka Jeb): Curly is a member of the Fringe and provides some great comic relief at times. He has dark curls that flop in his face, earning him the nickname Curly (thanks to Sienna). Nick Jonas (the younger version sporting the curls) would be perfect to play the role of Curly.
7) Trina: Once Sienna joins the Fringe, Trina helps look out for her, thus creating Sienna's first true friendship with another girl. Trina is fun, daring, and not afraid to use her "assets" to get what she wants. Lauren Cohan from The Walking Dead would be an awesome Trina.
So what do you think? Does it sound like an all-star cast of characters? Do you agree with my choices?
Thanks so much for stopping by!
__________________________________________________
Forgotten
Kristin Smith
(The Deception Game #2)
Published by: Clean Teen Publishing
Publication date: April 25th 2017
Genres: Dystopian, Young Adult
The epic tale of Sienna Preston continues in this second installment of the exhilarating Deception Game series.


Seventeen-year-old Sienna is no stranger to heartache and loss. But this time, it's different; someone―or something―has tampered with a loved one's memories, and she's determined to get answers.
The trail leads her to the glittering skyscrapers and modern luxuries of Rubex, the Capital of Pacifica, where she infiltrates the government's Agency for Intelligence and Genetics. But answers are not always easy to come by, especially when her own memories may have been altered. Luckily, Zane Ryder is there to help her put the pieces back together, his devotion and concern muddying the waters between friendship and something more.
When Sienna gets too close to uncovering dark Agency secrets, she's framed for the murder of a prominent government official, sending her on the run. Sienna's heart may be torn about who she loves, but none of that really matters anymore―because the only thing that awaits her now is a death sentence.
____________________________________________________
EXCERPT:
"
You like to go fast, don
'
t you?
"
I ask with a grin.
She rolls her eyes.
"
I own a motorcycle. What do you think?
"
I look pointedly at her seat belt.
"
Then you
'
d better buckle up.
"
Once her belt is snapped into place, I put the car in gear and take off down the Gateway. It
'
s such a long, straight strip of road that it
'
s perfect for gaining high speeds. Sienna squeals and throws her head back, and for a second, I get a glimpse of the carefree girl she probably once was. Before her father died, before all that crap went down with Radcliffe, before she met Trey.
I
'
m not too worried about Enforcers, mostly because they don
'
t come around the Gateway until their nightly round up. We have the entire street to ourselves. We speed past towering casinos and tiny chapels. The faster I drive, the wind whipping through Sienna
'
s short hair, the deeper her smile, and the lighter her laugh.
It
'
s only the two of us. And a car fast enough to make her forget. As I drive, my only hope is that if she wants to remember, she
'
ll try to remember this. Me. Us.
When we get to the end of the Gateway, she turns to me and says with a wide smile,
"
Let
'
s do it again.
"
Author Bio:
Kristin Smith writes young adult contemporary and science fiction novels. When she's not writing, you can find her dreaming about the beach, beating her boys at Just Dance, or belting out karaoke (from the comfort of her own home). Kristin currently resides in the middle-of-nowhere North Carolina with her husband and five incredibly loud but extremely cute boys. To read more about her obsession with YA novels or her addiction to chocolate, you can visit her at kristinsmithbooks.com.